John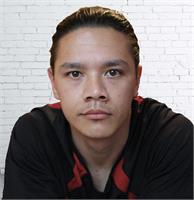 Having trained in Parkour for over 10 years, John began instructing with the Canberra Parkour Association in 2011. John has a wide range of instructional experience from teaching school programs and youth, through to adult group classes, workshops, and private tuition.
John instructs the following:
Learn to overcome any obstacle, and move through space with efficiency.

Please wear comfortable clothes and martial arts shoes (used for inside training only). Also bring water to drink and a towel. Thanks.