Sam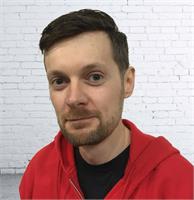 Samuel Boyes is one of the most recent instructors to join our team, having become a certified Krav Maga Instructor under Protect Krav Maga (Prof. Itay Gil) and Guardian Krav Maga (AJ Kearns) in 2017.
His passion for helping people become safer, through the practice of Krav Maga, sees him deliver classes full of great information and confidence building drills.
Sam instructs the following:
After completing your Induction Class. This is where you will start your self-defence learning journey. An open level class which works on empty-hand striking and movement skills and their practical application, including pre-fight, this class is perfect for beginners.