Vong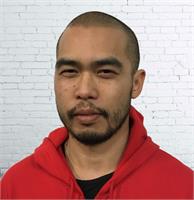 Vong Ngakham has been an Advanced Civilian Krav Maga instructor since 2012, certified through Tactical Krav Maga and Guardian Krav Maga. He is an all round instructor, bringing his extensive knowledge of fitness to all of his classes. Vong has also been a qualified personal trainer since 2011, holding cert 3 & 4 in Personal Training and a Bachelor of Exercise Science.
Due to his Instructor experience he has a true understanding of the physiological aspects of Krav Maga training, allowing him to transfer and apply this knowledge to his private sessions and our Boot Camp classes.
Vong instructs the following:
This power packed class with have you gaining serious strength and make massive improvements to your cardio vascular capacity. With a mix of functional based movements, utilising body weight and weighted exercises you will take your fitness to a whole new level.

Please wear comfortable clothes, fitness shoes, and bring a water bottle and a towel.