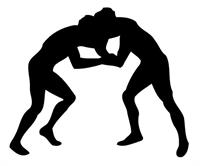 Wrestling is one of the oldest combat sports in the world and it employs grappling techniques including clinch fighting, takedowns, joint locks and throws with the aim of gaining and maintaining a dominant position over your opponent.
In this class you will learn Olympic style wrestling (Freestyle and Greco Roman) and its adaptability to a self-defence scenario. Benefits aimed from this class are agility, explosive power, strength, balance and leverage skills.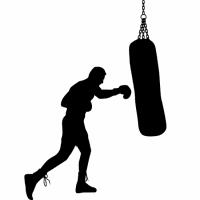 Boxing is widely regarded as one of the greatest ways to burn calories and get a whole body workout. This class will give you all that whilst still giving you great technique improvements. Learn punches, body movement, fighting technique and more.
Wear comfortable clothes, bare feet or martial arts shoes, and bring boxing gloves, mouth guard, wraps and head guard if you have them.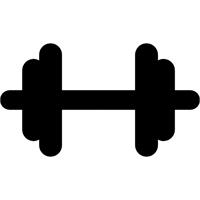 This power packed class with have you gaining serious strength and make massive improvements to your cardio vascular capacity. With a mix of functional based movements, utilising body weight and weighted exercises you will take your fitness to a whole new level.
Please wear comfortable clothes, fitness shoes, and bring a water bottle and a towel.
Gym
Our gym has everything you need for a fun, safe and effective workout. Including the very latest functional training equipment such as: kettlebells, clubs, sledgehammers, olympic weights, dumbbells to 40kg, slosh ball, aqua bag, 15 metre power ropes, pull up rope, powerbands, agility band, tyres, chains, plyo boxes, fit balls, sled with pulling harness, PowerBag, assisted chin/dip machine, cross over machine, glute/hamstring bench, incline/decline benches, treadmills, Concept2 rowers, upright bike and cross trainer, and a versatile Iron Edge Matrix structure.