Aaron McConnell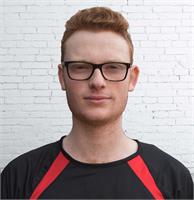 Aaron is a Parkour powerhouse with many years of experience already under his belt. His passion for the activity clearly shows through in his teaching, with his classes building up skill sets for participants, from beginner through to advanced.
Aaron McConnell instructs the following:
Parkour Kids will get an outlet for their energy as they learn to focus and accomplish physical tasks such as climbing up, down, moving over and through a variety of obstacles. A great physical workout, they will gain physical confidence, and a great sense of accomplishment as they learn to safely navigate their way through our inside parkour training facility.




Learn to overcome any obstacle, and move through space with efficiency.

Please wear comfortable clothes and martial arts shoes (used for inside training only). Also bring water to drink and a towel. Thanks.




Let your little ones improve skills such as balance, concentration, agility and physical confidence, as they learn to safely navigate their way up, over, through, down and on, various obstacles. Let's face it, kids love to climb, this will give them the skills to do so safely and improve their coordination at the same time.