Tracey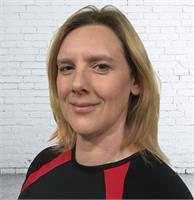 Tracey Ayres-Turner has been an Advanced Civilian Krav Maga Instructor since 2012, being certified by Tactical Krav Maga. She has a strong teaching base in techniques, the foundation of the Krav Maga syllabus. Tracey has extensive experience in all class levels, private training and workshop facilitation. She has trained with some of the worlds most elite instructors including Prof. Itay Gil and Ran Nakash.
Tracey is passionate about our school community and facilitates the majority of our social events. She is also passionate about supporting new students from the very beginning of their Krav journey at our introduction sessions, through to assisting students in achieving their personal goals.
Tracey instructs the following:
This level 2 class will look at empty-hand and armed (improvised tools) responses to common empty-hand attacks, knife attacks, bludgeon attacks.

Hold a minimum of White Rank. Must begin this level training at start of a term. Full protective gear required.




Open level class which works on empty-hand striking and movement skills and their practical application, including pre-fight.




This class is open to those holding a green rank or higher. It will cover the syllabus for Blue, Purple, Brown, & Red rank assessment.