Joe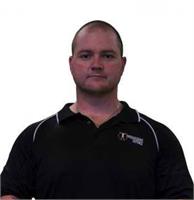 of Progressive Defence
* Training in martial arts since 1991
* Studying violence prevention and threat assessment since 2004
* Full instructor in Senshido under Richard Dimitri
* Law Enforcement Defensive Tactics accreditations from ASP, PPCT , ISR Matrix, BodyCuff and Tactical Self Defence
* 27 state, national and international medals in six combat sports including: Judo, Sumo, Sambo, Wrestling, BJJ and Submission Grappling.
* 13 years experience in the Australian security industry including extensive experience in close personal protection, nightclub environments, event security, emergency departments and mental health facilities.
* Currently in charge of a highly trained armed security division servicing the Jewish community
* Professional qualifications include:
* Diploma of Security Risk Management
* Diploma of Management
* Diploma of Occupational Health & Safety
* Certificate IV Training and Assessment
* Certificate IV Aggressive Behaviour Management (Instructor)
* Certificate IV Fitness
* Certificate III Aggressive Behaviour Management for Healthcare Workers
* Certificate III Security Operations
Joe instructs the following:
Learn how to get your attacker off balance and gain the tactical advantage. This special event is raising funds for Beyond Blue. Participation will be via donation. Please dig deep as we help this great organisation.

Since 2000, beyondblue has been working to reduce the impact of depression, anxiety and suicide by supporting people to protect their mental health and to recover when they are unwell; reduce people's experiences of stigma and discrimination; and improve people's opportunities to get effective support and services at the right time.

Feel free to join our

fundraising team

.

And have your friends donate.

This event will be followed by our 10,000 Punch Challenge, and Halloween Hangout, so feel free to get your punch on, and get dressed for the occasion.
There will also be a silent auction running throughout.