Roger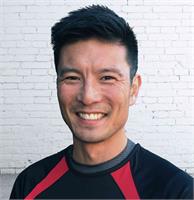 Roger Lew has been instructing Krav Maga since 2012, certified in Protect Krav Maga, Tactical Krav Maga and Guardian Krav Maga systems. He has extensive training experience, training with some of the worlds most renowned instructors such as Prof. Itay Gil, Dave Paulii and Ran Nakash. He also enjoys cross training in May Thai and Brazilian Ju-Jitsu.
Roger enjoys delivering the technical aspects of Krav Maga with a focus on staying active via a fun and friendly class structure.
Roger instructs the following:
This level 2 class will look at empty-hand and armed (improvised tools) responses to common empty-hand attacks, knife attacks, bludgeon attacks.

Hold a minimum of White Rank. Must begin this level training at start of a term. Full protective gear required.




This class is open to those holding a green rank or higher. It will cover the syllabus for Blue, Purple, Brown, & Red rank assessment.